Summary of Due Process Oversight Committee (DPOC) Meeting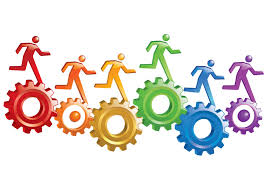 The summary of the meeting of Due Process Oversight Committee (DPOC) held on October 16, 2013 has been published by the International Accounting Standards Board (IASB). The meeting was held in Frankfurt.
Following topics were discussed during the meeting.
Update on Technical Activities:
The Committee was updated about the progress of key projects on the work plan of IASB. The DPOC was updated about the two changes about IFRS 9: (i) the mandatory effective date of IFRS has been removed and (ii) an amendment made regarding presentation of changes in the value of own credit risk financial abilities.
The DPOC members were updated about the classification and measurement project, impairment project, and other projects such as macro hedging, revenue recognition, leases, insurance contracts, rate-regulated activities, and conceptual framework.
Educational Material:
The DPOC reviewed a report on the educational material developed by the IASB. The Members raised a concern that the supportive educational material may be viewed as authoritative.
Review on Consultative Groups:
The DPOC reviewed the following consultative groups and stated that these groups were functioning effectively:
- Capital Market Advisory Committee (CMAC)
- Shariah-compliant Instruments and Transactions
- ASAF
- Education and Advisory Group
Review of Correspondence:
During the meeting, a complaint from Business Europe regarding the accuracy of staff reporting on comment letters was reviewed. The Members were satisfied with the reply of the IASB's technical staff for the complaint. They also approved the response letter to Business Europe.
Effects Analysis Consultative Group (EACG):
The DPOC reviewed a project report on the EACG. EACG's two works were discussed by the DPOC: (i) reviewing confidentiality while improving transparency and (ii) communications aspects of effects analyses.
XBRL
The IASB's plan to restructure consultative activities and staffing regarding electronic reporting was also reviewed by DPOC. The issues discussed included (i) review of due process for XBRL, (ii) proposals to replace XBRL Quality Review Team and XBRL Advisory Council and (iii) proposed update to the IFRS Taxonomy.