FASB Approves New Standards on Changes to Goodwill and Interest Rates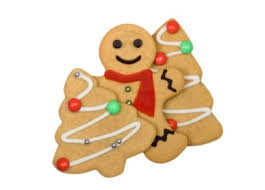 The FASB, Financial Accounting Standards Board, met on November 25 and endorsed two new standards which account for both the swaps in interest rates and for goodwill. This is in a combination for private businesses and are the same endorsements which were finalized last month by the PCC; Private Company Council. There is expected to be an announcement at the back end of they year regarding the final standards.
The FASB is working alongside the PCC to determine if and when they should modify the US GAAP, Generally Accepted Accounting Principles, for private businesses. The Chairman of PCC, Billy Atkinson, has said the two standards were addressing issues which preparers, users and the public accountants who deal with the accounts of private companies have told us they consider to be priorities.
The first standard would give those private companies, as opposed to financial institutions, the option of using a simpler, hedge accounting, approach when accounting for certain kinds of interest rate swaps which are entered into solely for the purpose of the economic conversion of payments on variable interest rates to fixed rate. This alternative to GAAP in the US will also extend exemptions from selected fair value disclosure in the private sector for those companies whose only derivatives are these swaps.
The final proposal on the swap of interest rates is different from the original proposal which was issued by the PCC in May. The original allowed private companies to implement both the simpler hedge accounting approach as well as a combined instrument approach when accounting for certain kinds of interest rate swaps. The PCC have decided to separate the combined approach from the revised edition and has directed the FASB to conduct further research on the combined instrument approach for discussion at the PCC meeting in January.
The second standard will allow a private company to amortize goodwill over a 10 year period or, under certain circumstances, a shorter period of time. In addition to this they can now implement a simpler impairment model to any goodwill. Goodwill, as defined by FASB, is a residual asset which is recognized within a business combination after all other assets have been acquired and the liabilities assumed.