Nigerian Adoption of IFRSs Signed into Law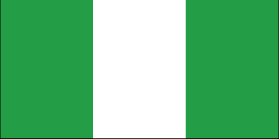 The Nigerian Federal Minister of Trade & Investment, Dr. Olusegun Aganga, has announced the signing of the law necessary for Nigeria to implement International Financial Reporting Standards (IFRSs). The announcement was made at aWorkshop on Attracting Investments into Nigeria held in Abuja on 20 July 2011.
On 28 July 2010, the Nigerian Federal Executive Council announced a 'Road Map' for Nigeria's staged adoption of IFRS, commencing from 1 January 2012. The necessary law to enact the changes, the Financial Reporting Council of Nigeria Act 2011, had previously been passed by the Nigerian legislature, but had not been signed into law by the Nigerian President.
With the Nigerian President signing the act into law, the final processes for Nigeria's adoption of IFRS can now be put in place. The effect of the law is to create a new Financial Reporting Council, incorporating and replacing the existing Nigerian Accounting Standards Board (NASB), which will issue and regulate accounting, actuarial, valuation and auditing standards.