IASB Launches a Public Consultation on its Future Work Programme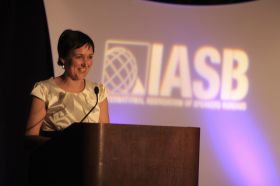 The International Accounting Standards Board (IASB) launched today a public consultation to seek broad public input on the strategic direction and overall balance of its future work programme.
The IASB has identified five key aspects that should be reflected in the strategic approach towards a future agenda:
· the IFRS community has become more diverse,
· the market environment has become more complex,
· there are a number of changes that require implementation,
· the quality and relevance of the standards needs to demonstrated,
· the risk that practices related to implementation and adoption will diverge.
Consequently, the IASB thinks that its future work should fall into broad categories: 'Developing financial reporting' and 'Maintaining' existing IFRSs. Below is an excerpt from the agenda consultation document concerning five strategic areas driving the work of the IASB in those categories:
Developing financial reporting
· Strengthening the consistency of IFRSs by completing the upd ate of the conceptual framework, and improving the usability of financial reports through the development of a presentation and disclosure framework.
· Investing in research and addressing the strategic issues for financial reporting to aid future standard-setting and to develop further the IASB's vision of the future shape of financial reporting, including exploring the interaction of IFRSs with integrated reporting.
· Filling gaps in the IFRS literature by undertaking standards-level projects, ie developing new IFRSs or making major amendments.
Maintaining existing IFRSs
· Obtaining a better understanding of operational issues of new IFRSs and major amendments through conducting post-implementation reviews.
· Improving the consistency and quality of the application of IFRSs by responding to implementation needs arising from the revised se t of IFRSs, through the use of targeted, narrow-scope improvements to IFRSs, including consideration of the completeness and consistency of integration of XBRL with IFRSs.
The IASB makes the agenda consultation document and several supporting documents available on its website (all links below to the IASB's website):
· Open letter by Hans Hoogervorst, Chairman of the IASB(available in ten languages)
· Agenda consultation document (PDF 308k)
There will also be a live webcast on the IASB's agenda consultation on 3 August 2011.