Wayne Upton to Chair IFRS Interpretations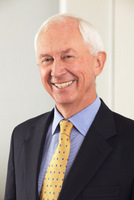 The Trustees of the IFRS Foundation, the oversight body of the International Accounting Standards Board (IASB), today announced that Wayne Upton will take over as Chair of the IFRS Interpretations Committee from Robert Garnett. The appointment is effective immediately and Mr. Upton will chair his first meeting in September.
Wayne Upton is the IASB's director of international activities. Since international implementation of IFRSs and interpretation are often seen as two sides of the same coin, the Trustees feel that the appointment of Wayne Upton will help the cause of consistent application of IFRSs around the world.