Global Banks Expect Impairment Accounting Proposals to Improve Financial Statements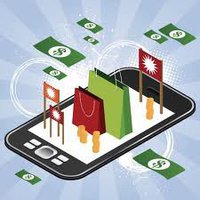 Deloitte's Global Financial Service Industry (GFSI) group has published IFRS 9 Impairment Survey 2011, an inaugural global banking survey providing insights into current thinking across the industry.
The survey is based on the views of 56 major banking groups on the topic of loan impairment. Banks surveyed included seven of the top 10 global banking groups measured by total assets and span banks headquartered in Europe, Middle East & Africa, Asia Pacific and North America.
Findings include:
- There was broad consensus that, even though the details of the new impairment requirements are not yet finalised, the expected loss approach should be the basis for the new impairment model. However, just over a quarter of banking groups are unconvinced that the introduction of an expected loss model will make financial statements more useful and over half believe it will result in a lack of comparability between institutions
- Many banking institutions have laid the framework for meeting the proposed effective date of 2015. Just over half will have started their implementation by the end of 2011, and nearly 90% will have started by 2012. The biggest concern generally expressed is about gathering valid data on expected losses in the foreseeable future and on lifetime expected losses
- Half of respondents do not believe an expected loss model will change their approach to the way they price lending; 41% believe it might
- Overall, whilst cost and operational impacts also featured significantly, wider business and commercial impacts were of major concern to respondents, e.g. the effect on capital and accounting reserves on transition, and making financial results understandable and comparable. Despite this, awareness of the key issues at board level was not always significant.