IFRS Foundation Conference in South America Announced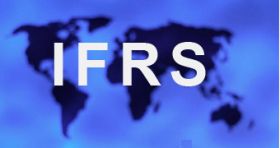 The IFRS Foundation announced the dates for its conference in South America, which will be held in São Paulo, Brazil on Thursday, 27 October 2011 and Friday, 28 October 2011. The conference will feature presentations by Hans Hoogervorst, Chairman, and Ian Mackintosh, Vice-Chairman of the IASB, and will focus on the future of IFRS and updates on projects and regulations. Highlights of the conference topics include the following:
_ The future of IFRS and the path forward for the IASB
_ IFRSs technical update:
- active projects
- new and amended IFRSs
_ Regulatory update
_ IFRS implementation in Latin America
Additional conference details, including registration, are available here.