IASB Warns of Weakening Ties with FASB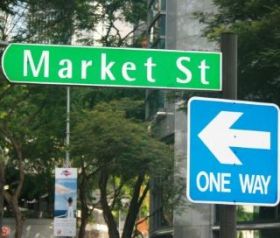 The International Accounting Standards Board has warned it will stop engaging in new joint projects with its US counterpart if the US Securities and Exchange Commission does not endorse its IFRS standards.

The IASB's vice chairman, Ian Mackintosh, made the claim during a webcast in which he answered industry questions about the IASB's recent consultation over its future strategy.

Cooperation between the IASB and the US Financial Accounting Standards Board "really depends" on the US's decision on whether to adopt the standards, he said.

While the IASB would look to finish the projects it has already initiated with the FASB, "I wouldn't have thought that we would work jointly with them on new projects," Mackintosh admitted.

He added that the "global constituency" of IFRS users have a "right in the process" to ask for improvements in areas that are troubling them, which could be considered more important than continuing to align US and IFRS standards.
"My personal opinion is that there would be less joint work with the FASB going forward."The SEC has yet to decide whether to adopt the standards - despite intense lobbying fr om the IASB - with a 2011 deadline to make its decision closing in.

Mackintosh also sought to reassure IFRS users that the organisation would not shy away from the principles-based approach it endorses as it attempts to clamp down on international differences in standards.

A recent IFRS Foundation consultation focused on stopping international divergence as more nations begin to adopt the standards. When asked if the IASB would be issuing more rules, instead of principles, to ensure more convergent reporting, Mackintosh replied "it can always lead to that and it is one of the problems we have to be careful about".

"We want to stick with being principles-based, we don't want to move to being rules-based," he added.

The standards setter will also need to be cautious when providing guidance on IFRS standards to nations as they proceed with adoption, he said, because this advice can be seen as lim iting the actions businesses may make.

"We do have to be careful when giving guidance, that the guidance is not taken as a set of rules," he said, noting that countries endorsing the standards will have a number of questions about interpretation.