IASB issues amendments to IFRS 17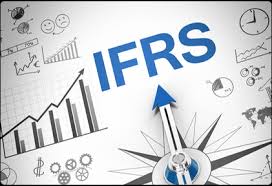 Amendments to IFRS 17, Insurance Contracts, has been issued by the International Accounting Standards Board (IASB) to address implementation concerns and challenges identified after it was first introduced in May 2017.
The amendments issued by the IASB are effective for financial periods beginning on or after January 1, 2023. However, the IASB has permitted earlier application in case of the changes made to IFRS 17.
The standards-setting body has said that the intention behind the two year deferral in the effective date of the issued amendments, is to provide jurisdictions around the world with time for the orderly adoption and implementation of the amended IFRS 17. The IAASB expects that the decision of two year deferral will allow more insurers to implement the changes to the standard at the same time.
The accounting standard-setting body has also issued an amendment to IFRS 4, Insurance Contracts, in order to enable eligible insurers to apply IFRS 9 Financial Instruments alongside IFRS 17.
Overall, the purpose behind changes made by the IASB to IFRS 17 is to cut costs by simplifying certain requirements mentioned in the standard; making explanation of financial performance relatively easier; and easing the transition by deciding to defer the effective date of the amendments made to the standard for two years. In addition the board has also committed itself towards providing additional support to companies so that to help them in applying IFRS 17 for the first time.
Additional relief provided by the board to companies and other entities applying IFRS 17 includes the exclusion of additional scope for credit card and other similar contracts that provide insurance coverage, exclusion of optional scope for loan contracts that transfers insurance risk, as well as simplifications and clarifications regarding the way the insurance contracts are treated and presented in financial statements.
IASB chairman, Hans Hoogervorst, said that we listened to the feedback and made amendments to IFRS 17 that will aid companies in the implementation of this standard.
Global IFRS 17 leader at PwC, Alex Bertolotti, said that we welcome the benefits that these changes provide in easing the implementation of the significant changes by insurer's that have been brought about by IFRS 17.
Insurers can now focus all their energy and efforts towards refining their implementation projects and deciding as to how they will utilize IFRS 17 to tell a more clearer and understandable story about their business.