IFRS and US Adoption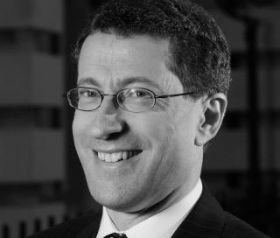 If the US and Japan do not join 'the IFRS family' by adopting international accounting standards, the dream of a single global accounting language may remain just that, writes Robert Hodgkinson, executive director of the Institute of Chartered Accountants in England and Wales.

With the eyes of the world on the US economy, and a decision expected by the end of 2011 by the US Securities and Exchange Commission as to whether it will adopt International Financial Reporting Standards, it is no surprise that this is one of the hottest topics in the world of accountancy.

What will the SEC decide? And what are the likely implications of that decision for the future of IFRS around the world?

In November 2008, the SEC issued a 'roadmap' for the possible adoption of IFRS by US publicly traded companies. Since then the SEC has done considerable work, including holding public consultations, to assist its decision on how and whether the US should adopt IFRS for public companies.

Most recently, in its May 2011 consultation document 'Exploring a Possible Method of Incorporation', it floated the idea of 'condorsement', by which IFRS would gradually be adopted into US GAAP through the progressive adoption of individual IFRS standards by the US Financial Accounting Standards Board (FASB).

Many heavy-weights are arguing hard for a positive US decision. The EU's internal market commissioner Michel Barnier is one.