KPMG Administrators Launch Aero Inventory Business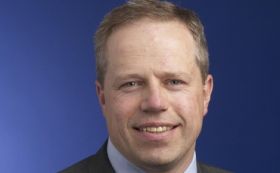 KPMG ADMINISTRATORS Aero Inventory have launched an online business aeroinv.com to sell assets and increase returns to creditors.
Jim Tucker, Richard Heis and Allan Graham, partners at KPMG, were appointed joint administrators to the airline parts manufacturer in November 2009 following the revelation of accounting irregularities at the company.
The joint administrators launched aeroinv.com, a multi-million dollar aircraft parts business to make selling the parts of the business and its products easier.
Tucker (pictured) explained when taking over the company the administrators had more than 20 million products to sell located all around the world. However, with the launch of aeroinv.com they have brought all the products together to sell them from a single distribution centre in Singapore.
"Unfortunately we found that the assets of the business (over 20 million aircraft parts) had minimal value as they were spread across 130 locations around the world.
"We took the bold move of constructing a business plan for a new venture...We believe the webshop that has been developed is best in class in aeroinv.com's target market," said Tucker.
He added the business plan took "tens of millions of dollars" of investment which was partially financed by the sale of assets and funds from its original lenders.
"We believe the global launch of a business of the scale of aeroinv.com, out of the remnants of a business forced into administration, is unprecedented," said Tucker.