Sleeter Conference Embraces 'Tomorrow's World' of Accounting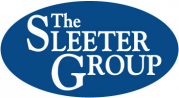 The Sleeter Group will bring powerful vendors, speakers, and networking opportunities to The Cosmopolitan of Las Vegas for the 8th Annual Accounting Solutions Conference, November 7-9, 2011.
The theme of this year's conference is "tomorrow's world" of accounting, and the conference will feature exhibitors and sessions that embrace Cloud computing, appeal to the next generation of clients, and encourage existing clients to take advantage of advances in our profession.
Take advantage of early pricing discounts extended through September 15, 2011.
Join Diamond Sponsor, Intuit, and Platinum Sponsors; BigTime, CPA2Biz, Sage, and Xero for an encompassing look at the latest developments in financial accounting solutions.
- Do you have specific product questions? Work one on one with vendors to identify solutions, dazzle your clients, and grow your practice. Stop by the Intuit Academy for training on the latest versions of QuickBooks and other Intuit products. See what is new in the 2012 product releases.
- Explore the diverse Sage product line of financial products Peachtree, ERP, MAS, and Accpac, along with industry solutions Timberline, Master Builder, and MIP Fund Accounting.
- Are you considering exploring the cloud, but not certain where to begin? Join Rod Drury, CEO ofXero, an award-winning online accounting solution, as he takes you through the evolution of Accounting software and the exciting opportunities that await you in the Cloud. See how utilizing online tools will change the way you and your clients interact and enhance your role as a trusted advisor.
- CPA2Biz, a subsidiary of the American Institute of Certified Public Accountants (AICPA) is a leader in helping accountants and advisors navigate cloud-based tools that deliver comprehensive client focused solutions. See CPA2Biz products Intacct, Bill.com, Copanion GruntWorx, XCM Solutions, Confirmation.com, and CPA2Biz Email Solutions in action.
- Rounding out the presence in the Cloud is BigTime, a web-based time and billing application. Witness how professional service firms are able to capture time, expenses, projects, contacts, meeting and messages and integrate with existing products.
Catch up with representatives from other financial, industry-specific, and complimentary products. Check the growing list of vendors and see their solutions first hand. Walking tours of the exhibit halls will insure that you do not miss any of these great vendors!
The Sleeter Conference attracts top keynote speakers well-versed in the accounting and technology industries. This year's headline list includes: Erik Asgeirsson, Randy Johnston, Mark Koziel, Himanshu Palsule, Leslie Shiner, and Doug Sleeter.Balance the volume of knowledge with Yoga and Cardio sessions or a trip to Hoover Dam.
Social Media is becoming a key piece of rounding out complete firms. Michelle Long will be leading a special networking session for attendees and vendors on Sunday evening. Seasoned tweeters will have an opportunity to place twitter handles with faces. New tweeters will be able to learn valuable tips and witness the power of social media.
While planning my fall conference calendar, I polled QuickBooks blogger, Michelle Long to inquire why I should include this conference in my schedule. Long said, "The Sleeter Group's Accounting Solutions Conference offers a great opportunity for learning more about products, services, technology, and other topics which can help you better serve clients and grow your business. Plus, it is a great networking opportunity with your peers, speakers, and vendors which can be invaluable all year long."