India Exposes Consolidation, Joint Arrangement and Disclosure Standards for Comment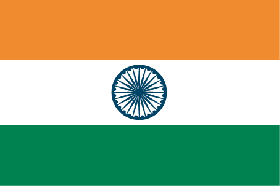 The Institutue of Chartered Accountants in India (ICAI) has published a number of exposure drafts which propose to adopt Indian Accounting Standard (Ind-AS) equivalents to the package of five standards on consolidation, joint arrangements and disclosures issued by the IASB in May 2011.
The start date for Ind-AS have not yet been proclaimed by the Indian Government, and there are a number of differences between existing Ind-AS and IFRSs (see our earlier story). The exposure drafts propose certain amendments to the requirements of IFRS 10, IFRS 11, IFRS 12, IAS 27 (2011) and IAS 28 (2011). Many of these amendments relate to application dates, differences in terminology, amendments or references to other standards not yet adopted as Ind-AS (such as IFRS 9), Indian legal requirements for implementation, or to delete requirements which are not considered relevant in the Indian context. However, a number of the amendments alter the requirements of the equivalent IFRSs, e.g. the deletion of the exemption from consolidation for wholly-owned and partially owned subsidiaries in certain circumstances.