Pressure Mounts to Create Private Accounting Standards Board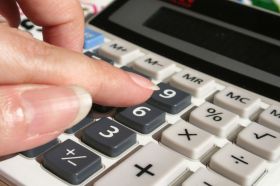 The American Institute of CPAs has stepped up its campaign to dislodge control of private accounting standard-setting from the Financial Accounting Standards Board. On Thursday, the AICPA released a sampling of comments in support of creating a separate standard-setting board for privately held companies, and said that 99 percent of the 2,800 comments received so far support the establishment of an independent standard-setter.
The Institute has organized a letter-writing campaign urging the Financial Accounting Foundation, which oversees FASB and the Governmental Accounting Standards Board, to create a separate board for private company standards. The FAF has set up a trustee working group to review the recommendations of a report released in January by a Blue-Ribbon Panel on Standard Setting for Private Companies, which backed the creation of a separate board under the oversight of the FAF. The working group is expected to release its proposals by early October.
Many of the comments sent to the FAF in response to the Blue-Ribbon Panel report were based on a template included in a special "toolkit" on the AICPA's Web site encouraging CPAs to write in support of a separate board. However, on Thursday, the AICPA pointed to several comments from prominent accountants that expressed a desire for an independent board that is not subject to a veto from FASB.
In a letter to the FAF, H. Nichole White, vice president and controller of First Capital Bank in Richmond, Va., wrote, "Financial reporting for private companies has become too costly and complex and these businesses are at risk because of these standards. It does not make practical sense to incur significant costs to comply with standards that have become ever more irrelevant in the private company world."
McGladrey & Pullen managing partner and CEO Joe Adams and national director of accounting Richard Day wrote in their letter to the FAF. "We believe that the disclosure and reporting requirements have become overly burdensome and complex for the private companies and not-for-profit organizations and are not always in line with the needs of the primary users. While public and private companies share many of the same concerns about the complexity and the costs of preparing GAAP financial statements, the primary focus of the users of the public company financial statements is to obtain information that is useful for making investment decisions, while the users of most private company financial statements (typically owners and lenders) are more focused on obtaining information that is relevant to managing the business and making credit decisions."
James Morrison, CFO at Teknor Apex Company, a plastics maker in Pawtucket, R.I., stated in his company's letter to the FAF,"A new, separate body with standard-setting authority should be established under FAF and not subject to FASB approval. The reasoning is that we need professionals who are fully engaged in the private sector, and not focused on public accounting reporting. The development of these standards should not be an "after thought."
"This is just a sampling of the letters the FAF has received demanding the creation of a separate board to alleviate an irrelevant financial reporting burden," said AICPA president and CEO Barry Melancon in a statement.
The FAF responded that it is taking into account input from many different sources. "The FAF Board of Trustees has actively sought, received and carefully considered input regarding the standard-setting process for private companies from a wide variety of constituents representing many different points of view," said FAF spokesman Robert Stewart. "The Trustees anticipate releasing a plan to address this issue within the next few weeks."
FASB, for its part, has increased its efforts to preserve its control of private accounting standards. The board has been conducting more outreach to private company constituents and added a board member from the private company world, Daryl Buck, CFO of grocery retailer Reasor's Holding Company. FASB has also dedicated more members of its staff to doing outreach to private companies and not-for-profit organizations, under the leadership of FASB assistant director Jeffrey Mechanick. FASB has also added a special Web portal with information for private company and nonprofit constituents and has been developing a "differential framework" to provide a short-term solution for creating distinct standards or exceptions for private companies in response to the Blue-Ribbon Panel report.
FASB chair Leslie Seidman told Accounting Today on Tuesday that the effort at better outreach toward private companies dates back even further than the Blue-Ribbon Panel report.
"A real priority of the FASB in recent years has been to try to be more responsive to the concerns that our private company constituents have expressed about the unique needs that the users of their financial statements have," she said Tuesday. "Over the last several months and years, in fact, we've been trying to change our processes and our organizational approach to being more responsive to those concerns."
However, she acknowledged that FASB has not always been responsive to the needs of private companies in the past. "I think if I were to diagnose what the issue has been in the past, it's that we didn't have a common understanding with the private company sector as to when there should be differences," she added. "And I think that expectation gap has been very frustrating for people, including us."
FAF president and CEO Teresa Polley told Accounting Today last week that the trustee working group at the foundation will be coming out with its proposals for changes in the next few weeks in standard-setting for both private companies and nonprofits, but she was noncommittal on whether the changes would recommend the establishment of a separate board.
"The trustees are now pulling all of this input together, doing their own thought process and what I would anticipate is that by the end of this month or early next month will be coming out with their proposal on potential structural changes, process changes, to the standard-setting process, to more fully consider non-public entity issues," said Polley.
The proposals will be open for comment for at least 60 days and any changes would probably occur in 2012.