ICAEW Reduces Carbon Emissions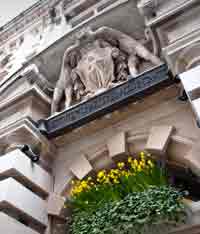 ICAEW has become the first professional accountancy body to achieve Carbon Trust Standards certification following a three-year programme to measure and manage its carbon emissions.
As part of this process, ICAEW has installed new lighting systems, controlled by movement sensors, developed a system of switching off plant and equipment during non-operational hours and installed energy efficient water cooling equipment. These changes on both ICAEW sites in the city of London and in Milton Keynes ensured the right carbon outputs for certification.
Robin Fieth, executive director ICAEW, said: 'Cutting our emissions is delivering tangible bottom-line benefits for us. It is also the right thing to do environmentally and is a priority in our goal of having a net positive impact. Going through the assessment process helped us to not only quantify our footprint, but also benchmark our performance and identify areas for improvement bringing tangible and significant cost savings across our operations.'
The Carbon Trust Standard is based on a rigorous, independent assessment and certifies that organisations have measured, managed and reduced their carbon emissions across their own operations, and are committed to reducing them year on year.