FSB Clears the Way for Sifi Clampdown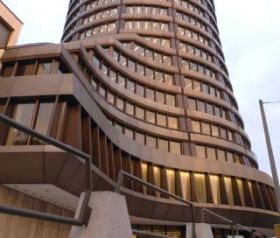 The Financial Stability Board has green-lighted a host of measures to clamp down on so-called systemically important financial institutions, paving the way for G20 endorsement.

Following a plenary meeting in Zurich, the international body of supervisors confirmed it would put forward a "policy package", covering surcharges for global firms as well as resolution plans, at the G20 Cannes summit in November.

Among the measures approved by the FSB are additional loss absorbency requirements for globally important Sifis in the form of a surcharge of between 1 to 2.5 per cent of bank capital.

Mario Draghi, Italian central banker and president-elect of the European Central Bank, told journalists on Monday afternoon following the meeting that the surcharge would apply from 2016.

The policy package includes a resolution regime for financial institutions and proposals to beef up the "intensity and effectiveness" of supervision of Sifis, including data systems for risk management.