Technology and Environment Were Top Themes at KPMG Iberoamerica Tax Summit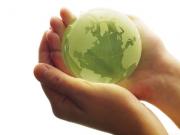 At the latest KPMG Iberoamerica Tax Summit, where the environment and technology were key themes, over 50 percent of the audience said that the green agenda is a top strategic priority for their organizations, and 35 percent felt the cloud will be the greatest transformation from a technological point of view.
Over 345 senior tax professionals from 28 countries met at KPMG's Iberoamerica Tax Summit to discuss the increasing complexity and mounting challenges they are facing. One-on-one video interviews with KPMG firms' tax professionals and other keynote speakers, including Dom Sagolla, co-creator of Twitter, are now available at www.kpmg.com/taxviews.
When polled on sustainability issues, 46 percent said that the impact on corporate reputation was the principal driver in changing corporate behavior to support sustainability goals. Twenty-eight percent said that the impact on the company's bottom line was key. Only 16 percent said competitive pressures were a factor, and only 10 percent said changes in government policy drove change.
"Sustainability is now a core part of the corporate agenda for many organizations and very much integrated into corporate strategy and is a bottom line issue," said Yvo de Boer, KPMG Special Global Advisor, Climate Change and Sustainability. "Companies are realizing that they can use sustainability not only to differentiate themselves, but that it can help them to enter new markets."
During the Summit, 71 percent of those polled said that they do not take into consideration environmental tax credits and incentives when considering investing in a new location. Forty-two percent said that their department is not involved in setting the company's goals and objectives when it comes to sustainability. According to de Boer, "Many organizations don't fully understand environmental taxation and incentives programs. However, it is worth integrating the tax department into a strategy in order to benefit from the regimes and structures that are in place."
When polled on technology, 35 percent felt that the cloud is driving the greatest change in their business, followed by 26 percent who believe it is e-commerce/mobile payment technology. Fifty-seven percent said that tax compliance will be the area that benefits the most from investment in technology.
According to KPMG's Global Compliance Management Services report, Managing Compliance in a Complex World, "Transparency and control over business processes are critical. Tax and finance departments must be able to share information, collaborate on global projects, and proactively manage the overall process to meet both business and regulatory demands – technology is tool to facilitate this."
More information, including social media conversations from the Summit, is now available on Twitter and LinkedIn. Videos can be viewed at www.kpmg.com/taxviews.