BIS Wants Improved Accounting Standards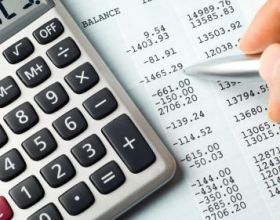 Accounting standards must be beefed up to ensure healthy banks are not undermined further amid market chaos in Europe, the Bank for International Settlements has warned.

Jaime Caruana told an audience in Lisbon that while regulation such as the Basel III accord will help improve the state of banks' finances, it cannot ensure long-term financial stability without other regulatory changes.

"Further progress on other reforms is needed, including, for example, on accounting standards," BIS general manager Caruana said on Friday.

If the international IFRS accounting standards fail to keep pace with other responses to the crisis, "this would certainly weaken overall efforts to make banks more resilient", he said.

"For example, a well capitalised bank can still be threatened by poor valuations and underprovisioning. In my view, such outcomes cannot be ruled out in the absence of a true expected-loss approach for impaired assets."
The International Accounting Standards Board, which drafts the worldwide IFRS standards, recently postponed the introduction of a new impairment standard until 2015.

Impairment deals with the processes used to gauge the losses that a firm is projected to make on financial assets among other items.

Caruana also threw his hat into the fiery debate about bank recapitalisation.

European Commission president José Manuel Barroso recently announced that he had ceded to calls from the IMF to temporarily force banks in the region to hold higher capital ratios.

However EU banks have hit back at the plan, arguing that the deteriorating state of national finances has seen them "held hostage" while they continue to finance European sovereign debt.

Caruana argued that while recapitalisation of banks is necessary as a backstop, the "first step" to restoring market confidence is for governments to restore confidence in their finances.