CFOs More Positive on IFRS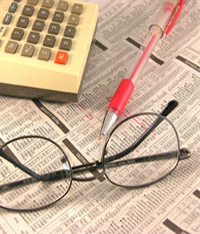 Chief financial officers have increased their support for global accounting standards since the start of the economic crisis in 2008, according to an international survey from the Association of Chartered Certified Accountants (ACCA).
Half (52%) the CFOs interviewed for ACCA's report Towards Greater Convergence said that they now feel more positive about International Financial Reporting Standards (IFRS).
Around 40% of CFOs report that IFRS has improved access to capital, while a quarter say adoption has lowered capital costs.
A third of CFOs (37%) believe standards will improve non-financial reports, such as those on corporate social responsibility and environmental risk, compared to just 9% who think otherwise (9%). Nearly half (46%) believe that issuing non-financial reports to global benchmarks will improve their reputations among stakeholders and consumers.
The report also found evidence that standards in financial reporting are helping to facilitate cross-border business activities. Half (53%) of CFOs say they are positive about the effects of IFRS in this area, while around one third say it has had no effect and less than 10% see IFRS as having a negative effect on cross-border business activity.
Helen Brand, chief executive of ACCA, said: 'The growing support amongst CFOs and investors for global standards must be considered carefully by the Securities and Exchange Commission (SEC) as it considers its decision about whether the US should adopt IFRS. We believe a positive answer from the SEC would give a tremendous boost to the cause of financial reporting and more importantly the world economy.'