UK Financial Reporting Body Set for Overhaul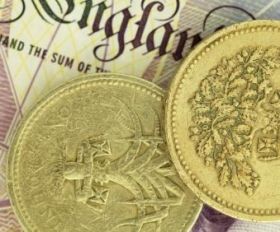 The UK's financial reporting regulator will be overhauled into a more streamlined structure, under new proposals put forward on Tuesday.

The Financial Reporting Council has proposed that its seven operating bodies - which include the Accounting Standards Board and the Audit Inspection Unit - would be culled into just two board committees. 

A committee focusing on codes and standards would be established incorporating the work of the FRC's corporate governance committee, the ASB, the Auditing Practices Board and the Board for Actuarial Standards. 

A separate committee would also cover supervisory and disciplinary matters - work currently focused on by the FRC's operating bodies the Financial Reporting Review Panel, the Professional Oversight Board and the Accountancy and Actuarial Discipline Board.

Under the changes, jointly released with the Department for Business Innovation and Skills, the FRC's board would then be empowered to set standards of governance, accounting, audit and actuarial work in the interests of investors in the corporate sector.
Currently statutory powers are reserved for the seven operating bodies. 

The FRC's monitoring and enforcement activity would be primarily focused on publicly-traded and the largest private companies. 

The scope of the FRC's accountancy disciplinary arrangements would however be narrowed to cover the quality of work and conduct of accountants in preparing and auditing reports for the capital markets. 

The consultation also moots giving the FRC the power to impose sanctions on an audit firm or individual broker that is found to have conducted poor quality work. 

In addition, it proposes giving the regulator the ability to make its own rules for disciplinary arrangements in relation to accountants, without needing to obtain the agreement of the accountancy professional bodies, as is currently the case.