FASB Chair Backs Accounting 'Condorsement'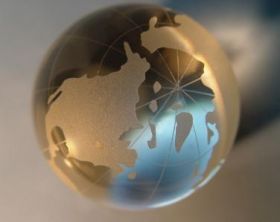 The chairman of the US Financial Accounting Standards Board has thrown her backing behind the US adopting a so-called 'condorsement' of international accounting principles.

Condorsement would demonstrate US support for ongoing development of a global accounting standard and would also allow for a "very practical approach" to retaining the label of US GAAP, Leslie Seidman said on Monday.

"In other words, regardless of the way IFRS is brought into the US, [condorsement] is easier on the system if it is called US GAAP for federal and state legislative and regulatory purposes, contractual covenants, and those kinds of things," she explained during a speech at the National Association of State Boards of Accountancy in Tennessee. 
The condorsement approach was put forward by the Securities and Exchange Commission, who will ultimately decide whether the US will move towards adoption of the IFRS standards, in a discussion paper released in May.

The process would see the US converging its standards with IFRS while committing not to issue any major new projects.
Instead of giving a precise date for IFRS introduction, the standards would instead progressively align over time.
Emphasising that she was speaking in a personal capacity, Seidman said that condorsement would allow a gradual approach to aligning the remaining differences between US GAAP and IFRS.
The method could ensure that the US would continue using standards that the IFRS is yet to address, such as rate regulation, she said.
The process would also continue to allow the US to influence the international standards agenda and regulatory outreach conducted in the country.
"Is this isolationist? I don't think it is," Seidman continued.
"I think it is an acknowledgement that if we want a global standard that the US follows, it has to work here, in our environment, and we can work cooperatively to bring those insights to the discussion o