EU to Simplify SME Accounting Rules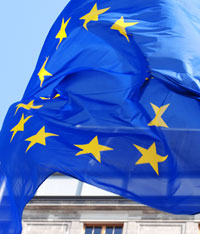 The European Commission has announced plans to simplify the accounting rules for SMEs and improve transparency and promote sustainable business among multinationals.
The proposals include amending the 4th and 7th Accounting Directives to reduce the administrative burden for small companies when preparing financial statements. The potential cost savings for SMEs are estimated at €1.7bn (£1.4bn) per year.
In addition, the Commission is proposing to revise the Transparency Directive so that listed companies, including small and medium-sized issuers, would no longer be obliged to publish quarterly financial information. It says this would contribute to further cost savings and should help to discourage short-termism on financial markets.
The Commission has also announced plans to introduce a system of country-by-country reporting (CBCR) to increase transparency on the payments made by the extractive and logging industries to governments all over the world.
This system would apply to EU privately-owned large companies or companies listed in the EU that are active in the oil, gas, mining or logging sectors. CBCR would require a company to present financial information for every country in which it operates, rather than a single set of information at a global level.
Under the Commission's proposal, investors would also need to notify all financial instruments that have the same economic effect as holdings of shares, in order to prevent investors from secretly building up a controlling stake in a listed company.
The Commission says that reporting taxes, royalties and bonuses that a multinational pays to a host government will show a company's financial impact in host countries and will encourage more sustainable businesses.
Dr Nigel Sleigh-Johnson, head of ICAEW's financial reporting faculty, welcomed the EU's 'think small first basis' approach, pointing out that 'the 4th and 7th Accounting Directives are ancient pieces of legislation long in need of an overhaul.'
'The EC is to be congratulated on the comprehensive nature of its review and for its open, inclusive approach to consultation during this lengthy and important debate. We will need time to consider the detail of these new proposals, not least to ensure that accountability to shareholders and protection of creditors will not be compromised,' Sleigh-Johnson said.
Commenting on the proposed CBCR requirements for the extractive and forestry industries, Sleigh-Johnson said: 'In principle we believe that much of value can be achieved through CBCR, but our starting point in this debate has always been that mandating country-by-country disclosures within general purpose financial reports prepared primarily to meet the information needs of investors would not be appropriate and might lead overall to less transparency, not more. Again, we will be examining the implications of the EC proposals in detail'.