London Under Constant Attack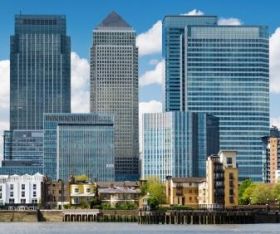 The City of London is under "constant attack" from regulations emerging from Brussels according to British Prime Minister David Cameron.

Fresh from meeting European leaders on Wednesday to discuss the EU debt crisis, the Conservative leader offered a stark warning to eurozone countries, saying Britain would not see its financial sector diminished without a fight.

"London is the centre of financial services in Europe," Cameron told journalists as he flew to Australia to take part in the biennial Commonwealth summit. "[However] it's under constant attack through Brussels directives. It's an area of concern, it's a key national interest that we need to defend."

Following a divisive vote in Parliament on Monday, in which more than 80 of his own party voted against the government to demand a referendum on membership of the EU, Cameron said he would resist more onerous rules being brought in by an ever more integrated eurozone bloc.

Responsibility for single market rulemaking should rest with the full 27 members of the EU, rather than the 17 members of the euro area, the Prime Minister insisted.
"As the 27 we need to make sure that the single market is adequately looked after," said Cameron, according to the Telegraph newspaper.

"There are a lot of things the eurozone is doing together. Having more meetings alone, establishing machinery. It raises the question of could there be caucausing?"

The comments came just days after leading financial sector groups wrote to chancellor George Osborne, urging him to resist any attempt by other governments or the European Commission to impose a financial transaction tax.

Among their claims is that it would reap major damage to the financial sector, resulting in an outflow of derivatives trades from Europe while also hitting the real economy.

The groups want the chancellor to resist the overtures of France and Germany and take a "strong stance" against the FTT. He is urged to work closely with other countries that also oppose it, according to their letter, published on Monday.

Signatories include the British Bankers Association, the Association for Financial Markets in Europe, the International Swaps and Derivatives and Association and the Association of British Insurers.