Standard Setters Say 'No Thanks' to IFRS for SMEs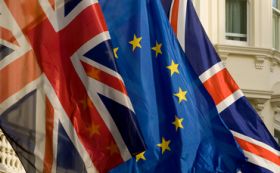 EUROPEAN standard setters seem unconvinced by international financial reporting standards for SMEs.
Liesel Knorr, president of the German Accounting Standards Board, said there is no possibility of so-called FRSME in Germany, pointing to a recent overhaul of the country's standards and zero political desire for a second upheaval.
France's Jérôme Haas, chairman of accounting standard setter the ANC, suggested FRSME is just a "jargon", questioning whether it is "a language that nobody speaks".
David Loweth, technical director of the UK ASB, was less negative, but highlighted the many and varied concerns of SMEs consulted on adopting a light-weight version of the global accounting standards.
Global standard setters the IASB have themselves implied they are not hugely concerned about uptake of FRSME, saying it was developed in response to calls from countries with under-developed national accounting standards and is not the most important part of their work.