UK Leads the World in CR Reporting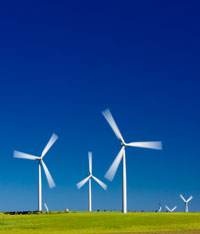 Levels of corporate responsibility (CR) reporting around the world have hit an all time high, with the UK taking the top ranking, but there needs to be greater rigour over disclosures, according to research from KPMG.
The firm's International Survey of Corporate Responsibility Reporting 2011 surveyed 3,400 companies worldwide, including the Global Fortune 250 (G250) and the largest 100 companies across 34 countries and 15 industry sectors.
The results show that CR reporting is now undertaken by 95% of the G250, and 64% of the largest 100 companies in each country, a rise of 14% and 11% respectively since KPMG's previous survey in 2008.
The UK heads up the table, with 100% of the top 100 companies reporting on CR, followed by Japan (99%). KPMG says South Africa's King Corporate Governance Commission code is the likely reason for its sharp increase in CR reporting, rising to third place at 97%, from 45% in 2008.
China, which is in the survey for the first time this year, shows a rapid uptake with 60% of its largest companies reporting on CR. Bottom of the table are New Zealand and Chile (27%), India (20%) and Israel (18%).
Almost half (47%) of the G250 companies report gaining financial value from their CR initiatives.
The report also highlights the need for greater use of assurance to maintain standards in CR reporting.
Wim Bartels, global head of KPMG's sustainability assurance, said: 'Unlike financial reporting, the disclosure of sustainability metrics to the market is largely unregulated. Restatements are four times higher compared to financial reporting and demonstrate that CR reporting has some way to go.'
The survey found that companies that engaged with formal assurance professionals were twice as likely to restate their reports as those without, suggesting that assurance providers were looking for higher quality data.