New Features of ReadyRatios: Analysis of US GAAP and Selection of the Start of the Financial Year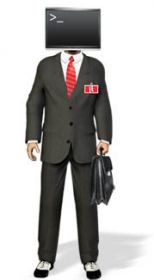 Three months ago we launched ReadyRatios service – a unique tool for the intelligent analysis of the financial position of companies taken from their financial statements.
Today, we have made next step in the development of ReadyRatios financial analysis. Now our software can analyze not only financial statements prepared in accordance with the IFRS, but also those prepared to U.S. standards (US GAAP). In addition, ReadyRatios now automatically converts US GAAP data to IFRS format when you change the reporting template.
An important innovation is the ability to set the beginning of the financial year to a date other than January 1st. This is of particularly importance in countries where the fiscal year does not coincide with the calendar year (Australia, Canada, India etc.).
The program includes a number of other minor changes. The internal editor has been updated and the typography of the reports has been improved.
Today, ReadyRatios remains outstanding among products which allow the user to get a professional report on the financial status of a company. Moreover, the user does not need to be skilled in the field or trained to use the program. At the present time, the software has free plan and is available for use by anyone who visits our website (
www.readyratios.com
).
Start free ReadyRatios
financial analysis now!
start online
No registration required!
But once registered, additional features are available.