Proposals on Monitoring Non-EU Audit Work Published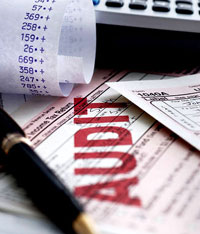 The Professional Oversight Board has published for consultation proposals on the external monitoring of auditors of companies fr om outside the EU that have issued securities on the London Stock Exchange.
These proposals are designed to meet the requirements of the Statutory Audit Directive (SAD). In general they would not apply wh ere the audit firm is already subject to an equivalent system of regulation in its home country.
The focus is on auditors from countries that the European Commission has not recognised as having an equivalent system of regulation, or as having firm plans to introduce one. There are 30 such audit firms from 21 countries undertaking just over 40 relevant audits.
The SAD and a related European Commission decision in January 2012 require member states to put in place arrangements for external monitoring of third country auditors, other than for auditors of issuers in countries given 'transitional' status or 'equivalent' status.
In particular, the Oversight Board is seeking views on how to apply external monitoring to third country auditors to meet obligations under the SAD but proportionate to the significance of a particular issue for UK investors, and with likely costs involved in monitoring the quality of the relevant audits and auditors around the world.
Paul George, director of the Oversight Board said: 'It is important that investors understand the degree of assurance offered by any audit inspection regime and do not place more weight on it than is justified by the assurance it delivers.'
'Overall, we are doubtful that the regulatory work and costs required to apply the same inspection approach internationally as that applied in the UK would be justified by the benefits for investors, having regard to the value of the shares traded in London of the companies being audited. We have therefore proposed a range of options and would particularly welcome the views of investors on the different inspection approaches we have proposed and the value they would place on such monitoring of the relevant audit firms.'
Interested parties are asked to respond by 25 May 2012.
Start free ReadyRatios
financial analysis now!
start online
No registration required! But if you signed up extra ReadyRatios features will be available.