Nine Habits depicted by members of Effective Audit Committees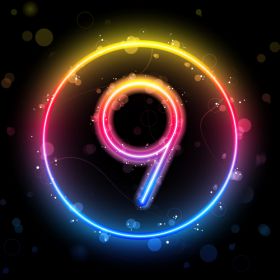 Audit committees are tasked with the responsibility of wading through the gray areas in all companies with regard to business ethics, best practices and the law. Strategies can be interpreted in various ways and the audit committee assesses solutions and brings them back to the board. This can turn out to be quite stressful as the committee gets bombarded in many arguments which may result to adverse interactional cycles. Luckily, there has been a lot of research dedicated to emotional connection and adult bonding which is applicable to almost all committees. Through the years, there have been nine habits common to all effective audit committees:
1. Creation of safety
Emotional safety is paramount to most boardroom elements including communication, transparency and creativity. Emotional safety suggests that everybody is comfortable in sharing their concerns and opinions without shame or fear of being judged. Effective committee members strive in making all people feel appreciated and welcome and also in discussing openly difficult topics.
2. Taking non-judgment stances
Feeling blamed or judged are among the main ways in which audit committees can get disconnected. They ultimately end up putting walls hence building up in communication barriers. The idea is to prevent these walls from going up and taking a non judgmental stance.
3. Staying accessible in stressful times
When stressed, people's brains gets into flight or fight mode. We tend to defend ourselves by closing everyone out. When times are hard, successful audit committees lean on one another. They call on one another and talk through the stress instead of turning away and shutting down.
4. Staying responsive to others through empathy
Empathy is the most effective way of ensuring that fellow members of the committee are heard and connected. It is important to genuinely see other people's perspectives as well as validating their feelings. Empathy helps in reconnecting audit committees and calming situations of audit committees when under pressure.

5. Continually monitoring engagement

Engagement is crucial to successful committees. Effective members get aware of everybody's input and engaging everyone. When every member is engaged, the committee is less likely to make careless mistakes and miss regulatory discretions.

6. Attuned to own emotions
An effective audit committee member is always in tune with your emotions. Having an awareness of how our emotions affect our actions not only improves decision making but also helps in identifying and empathizing with the emotional reactions of others.
7. Tracking , reflecting and questioning

Effective committee members track engagement during meetings. They seek responses and participation from every member and offer each person with the chance to speak and be heard.

8. Shape interactions of the board to positive cycles

Effective committee members work in recognizing and breaking this negative interactional cycle. The cycle itself is the bad guy and gaining this understanding is the first step in establishing positive interactional cycle.

9. Forming a secure base for other members to step into

In times of need, effective audit committee members create a secure place for fellow directors to lean on in times of need.
Start free ReadyRatios
financial analysis now!
start online
No registration required!
But once registered, additional features are available.