Fired Muslim Employee Sues PwC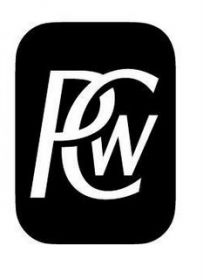 A former Arab American employee of PricewaterhouseCoopers has filed suit against the firm, claiming he was terminated after he told an internal newsletter that he thought "there is room for improvement" in PwC's diversity practices.
Issam Azziz, a 37-year-old who worked as a senior audit manager in the firm's Tampa office, said he received a "performance note" fr om the firm three days after making the comments, which were not included in the newsletter. The performance note criticized the way he had treated subordinates, according to theSt. Petersburg Times.
He claimed the firm also ignored his recommendation to hire a fellow Muslim who wore a head scarf, according to the Tampa Tribune. He was dismissed in July 2009, even though he believed he was on track to become a partner and had won an award from the firm five years earlier.
He had difficulty finding another job in the accounting profession after the dismissal. Azziz claimed he was fired from the only other job he landed because of interference from PwC.
"What happened to me should not happen to any other person," he said. "They've gone out of their way to destroy my life. I am suing so no one else will have to feel my pain." His lawsuit is being supported by the Council of Islamic Relations' Tampa office.
Azziz filed the lawsuit after complaints with the Equal Employment Opportunity Commission were decided unfavorably.
The firm disputed the lawsuit, which was filed Tuesday. "These claims have no merit and PwC intends to defend this case vigorously," said PwC attorney Caroline Nolan.
Azziz's attorney, Peter Helwig of the firm Harris & Helwig P.A. in Lakeland, Fla., contended that his client's claims were given only superficial attention by the EEOC, noting the agency is typically "understaffed and overworked."
"Our client Issam Azziz is a Muslim who was born in Morocco and has been a permanent resident of the U.S. for some years," he noted. "He worked for PricewaterhouseCoopers for 10 years and was regularly promoted and commended. Shortly before he was discharged, he recommended an intern for a permanent position. The intern was a Muslim woman who wore a headscarf, but he felt like she was highly qualified, so he recommended that human resources consider her. Human resources did not get back to him, nor did it talk to her at all, so he was disappointed, but that was pretty much the end of it, until shortly thereafter for an internal newsletter they asked if they could do a profile on him. It was in a question-and-answer format, and one of the questions was what did he think of the diversity efforts of the company. He said, to be honest, he was disappointed. He thought the company could do a lot better in terms of recruiting Muslims and people of Arab descent, and he had tried to refer somebody and been rebuffed. So the interviewer, the employee who interviewed him who was working on this newsletter, whom I have talked to, submitted the interview, and it was kicked back to him saying, you can't put that in the newsletter. You've got to tone it down. So in the end, the entire commentary in answer to the question about diversity, anything negative was taken out, and the company began to paper his file and within a couple of months he was fired. The irony was that he was told his performance was not up to expectations when everything they had told him for the last 10 years was quite to the contrary."
Helwig noted that Azziz had moved up through the ranks and was at the last stage before making partner at the firm. After Azziz was terminated in July 2009, it took him over a year to land another job, working for a firm called ICX that employs accounting professionals and then outsources them to other firms. A few days after starting that job in December 2010, he was assigned to work under contract on a project wh ere a PwC partner was also present because PwC was the regular auditor for that client. The next day, Azziz was fired from that job too.
Azziz and his attorney are asking for resinstatement to his former job, back pay for wages lost, and damages for emotional distress caused by the alleged discrimination and retaliation. They also want injunctive relief to prevent similar situations from occurring.
"For Mr. Azziz, that's at the top of his list," said Helwig. "He was very concerned. He thought he was a member of the team. In this company, there's a lot of esprit de corps among the professionals. It's very prestigious, and that all came crashing down for him. He felt he was kicked to the curb after he made what he felt were constructive comments, and so he's really been pretty broken by all this."
Helwig noted that before filing suit, Azziz had spent many months trying to get his job back with PwC and then ulimately turned to the federal and state Equal Employment Opportunity Commission.
"He felt like this was some horrible mistake and if he just talked to the right people at the company and explained, they would understand that he was the same person they always thought he was and that he should be back on the team," said Helwig. "So he spent months and months and months trying to get the ear of somebody at the company, and frankly they patronized him. People would talk to him, but nothing would happen. By the time he got to me and got legal representation, it was too late to make a complaint to either the EEOC or the Florida Commission regarding his termination, so we did make a complaint about what happened after he was fired. He felt the company had scuttled his attempts to be hired by competitors or by clients of Pricewaterhouse, and those complaints were investigated by the Florida Commission which felt there wasn't sufficient evidence to sustain that. That's a pretty standard response when you file complaints with these agencies. They are understaffed and overworked and the investigations tend to be pretty superficial."
Helwig added that many of the cases he takes are initally dismissed by the EEOC for reasons of insufficent evidence, but they ultimately turn out to be successful.
PwC has also come under pressure in the Tampa area in a separate matter. Last week, the firm decided to withdraw a request for $1.1 million in government incentives to keep its employees in its Tampa offices, after a controversy emerged over whether PwC ever planned to relocate.
Start free ReadyRatios
financial analysis now!
start online
No registration required!
But once registered, additional features are available.