U.S., China to Meet Next Week on Auditor Inspections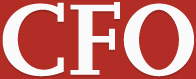 Seeking to reach a bilateral agreement enabling the Public Company Accounting Oversight Board to inspect audit firms in China, a joint PCAOB and Securities and Exchange Commission delegation will meet on July 11 and 12 in Beijing with representatives of China's Ministry of Finance and the China Securities Regulatory Commission (CSRC).
Foreign-based issuers on U.S. stock exchanges are required to file audited financial statements with the SEC, and the auditors of those financials are required to be registered with the PCAOB. To date, the oversight board has been blocked from auditing such firms in China because of sovereignty concerns raised by Chinese regulators. "Our concern is that we can't get into China to inspect the firms that are registered," says PCAOB spokesperson Colleen Brennan.
But if the PCAOB can't inspect them, what's that registration worth? "That's a very good question," Lewis Ferguson, a PCAOB member who is leading the delegation, tells CFO. "Part of the goal of our trip is to begin a process that will ultimately allow us to examine those audit firms. We have a statutory mandate to do that — it's not something we're doing for our health."
To be sure, the oversight board has been trying to reach such an agreement since 2007. Up until now, however, "there has been a great deal of resistance or skepticism on their part about the benefits of cooperation," says Ferguson, who saw evidence of a thaw in the meetings a Chinese delegation had with representatives of the U.S. Treasury Department and other federal financial agencies.
"I think we sensed a much greater receptivity on the part of the Chinese to having a more-collaborative dialogue than was the case in the past. Now they have sort of listened to us," says Ferguson.
The U.S. delegation will include staff from the PCAOB Office of International Affairs and Division of Registration and Inspections, and from the SEC Office of International Affairs and Office of the Chief Accountant.
SEC staff members plan "to discuss issues related to audit inspections and cross-border oversight," John Nester, director of the commission's office of public affairs, said in a statement. "In addition, the [SEC's Office of International Affairs] staff will meet separately with the CSRC regarding enforcement cooperation."
Ferguson says the meetings would not focus on what he still calls "a hot topic": the use of reverse mergers by Chinese companies to gain entrance into U.S. stock markets. "It may come up," he says. "But remember, this is part of a much-broader process. That is not primarily what we are concerned about. This trip is motivated much more by assuring audit quality of PCAOB registrants in China, whether the firms got here by reverse merger, by IPO, or any other device."
Both the PCAOB and the SEC have, however, expressed concern that the practice has resulted in weak regulation. In an April 27 letter to a House Oversight and Government Reform subcommittee, for example, SEC chair Mary Schapiro reported that in the prior five weeks, the commission had suspended trading in at least three China-based entities (Heli Electronics, China Changjiang Mining & Energy, and Rino International) that had become U.S. domestic issuers through reverse mergers. The SEC had also revoked the U.S. registrations of at least eight other such companies "in the last several months alone," she stated then.
Start free ReadyRatios
financial analysis now!
start online
No registration required!
But once registered, additional features are available.