Mazars Invests in Audit Commission Spin-off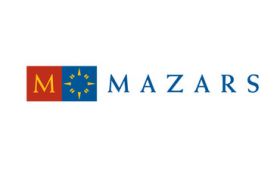 MAZARS HAS TEAMED up with Audit Commission spin-off DA Partnership to deliver an employee-owned enterprise that will bid for local public audits.
Commission head of audit Gareth Davies is collaborating with Mazars' public services partner Mike Attenborough-Cox on behalf of staff set to transfer fr om the doomed organisation.
Mazars is providing financial backing, paying the wages of those working on the fledgling mutual and shouldering the start-up costs.
In return, the French network will pocket a percentage of the profits. Davies told Accountancy Age finding a backer "was really the acid test", while Mazars said the "unusual and interesting proposition" met with unanimous support.
David Herbinet, head of public interest markets, called it "an exciting venture" with a "critical mass of public audit expertise", saying the mutual will "provide the best of both commercial and public sector auditing expertise and skill sets".
"We carefully considered the commercial negatives and positives. We are excited to be part of a new animal with a distinctive taste and offering, particularly considering the debates surrounding competition and choice that are currently under way," he said.
Davies said the pairing "will add huge value to our proposal", adding: "Our aim is to provide a competitive bid so that we can create a vibrant new employee-owned firm to offer high-quality audit and advisory services across the public sector."
International markets also beckon. Davies said the combination of DA Partnership's public sector expertise and Mazars' global reach "could deliver some exciting opportunities" if the firm gets off the ground.
As a lim ited company, it will have a board with a number of non-executives, of which Mike Attenborough-Cox could be one. Gareth Davies will "probably" take up an executive role.
The Audit Commission has put 70% of its contracts out to tender. No firm is allowed to bid for more than 40% of these, meaning DA Partnership can only take on fewer than half of existing commission staff.
Audits and their auditors will move as a package, meaning that if DA Partnership wins a contract, it automatically takes on the requisite employees.
Administrative and executive staff moves are more complex, but the enterprise will have eight months to find its feet after contract winners are announced in February 2012.
DA Partnership must win a large enough proportion of local public audit to make it a "viable national presence", Davies said. Assuming it reaches this threshold, backers hope it will be attractive to its core market, saying the mutual concept is "good for its brand".
The team behind the employee-owned enterprise are currently working hard to pass the qualifying phase of the tendering process. Once that is done, work will begin on the detailed bids. Davies concluded: "It is a huge agenda."
Start free ReadyRatios
financial analysis now!
start online
No registration required! But if you signed up extra ReadyRatios features will be available.