PwC is World's Biggest Accountancy Firm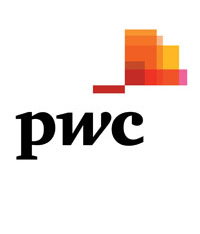 PwC has regained its position as the number one accounting firm worldwide, posting a 10% increase in sales to reach a total of $29.2bn (£18.9bn) for the year ending 30 June.
The firm said this was the strongest growth in revenues for its worldwide network of firms since 2008. The total puts PwC ahead of Deloitte which posted aggregate revenues of $28.8bn (£18.6bn) this year.
PwC reported the strongest increase in revenues from its worldwide advisory businesses, which were up 20% to $7.5bn (£4.8bn). The firm said this was driven largely by consulting activity, particularly in the US, and by a series of strategic acquisitions around the world.
In contrast, the firm's assurance revenues rose by 7% to $14.1bn (£9.1bn), which the firm described as 'an excellent performance in light of the fiercely competitive market for audit and accounting services around the world and downward pressure on prices'.
PwC's revenues from its tax work improved, rising by 8% to $7.6bn (£4.9bn), as a result of increased demand for tax accounting and compliance work.
Australasia was the best performing region, with a revenue increase of 38%, and PwC firms also returned to growth in the Americas -- North American revenues rose by 10% and the growth rate in South and Central America doubled to 23%. Growth was more modest in Western Europe at 4%, and Central and Eastern Europe at 7%.
PwC said it plans to hire a record 20,000 graduates worldwide in 2012 after already increasing total staff numbers this year to 169,000. The firm will also offer 10,000 training internships to students, who will be offered courses straight out of school.
Dennis Nally, chairman of PricewaterhouseCoopers International said: 'At PwC our goal is clear. We want to be the leading professional services network in the world, measured not just by revenues, but by the quality of our work, the talent of our people and the strength of our brand.'
Meanwhile, Ernst & Young has reported an 8% rise in turnover in its UK business, which reached £1.465bn for the year ended 30 June 2011, up from £1.356 billion in the previous year. Combined global revenues were also up 8% at $22.9bn (£14.8bn).
The firm's advisory business posted the strongest growth, up 20% to £370m. E&Y's assurance business grew by 10% to £444m, while the tax was up 3% to £372m. However, transaction advisory services business fell by 2% to £279m.
Steve Varley, UK managing partner at E&Y, said: 'Critical to this growth has been the collaboration across our global organisation as we help our clients expand internationally, especially those seeking to export into high growth markets in the Middle East, India, Russia, China and Brazil. This also reflects our position as the most global business in our industry. Indeed over 10% of our UK partners are currently working in international roles
Start free ReadyRatios
financial analysis now!
start online
No registration required! But if you signed up extra ReadyRatios features will be available.