Should Deloitte Shanghai Appear in US Court Over Longtop Fraud? US Judge Asks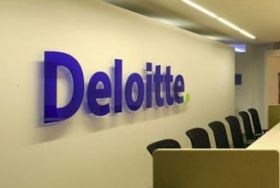 The Securities and Exchange Commission has asked a US judge to order Shanghai-based Deloitte Touche Tohmatsu CPA Ltd. to show up in a U.S. Court for shrugging its shoulder on a demand for documents related to the probe of Longtop Financial Technologies Ltd.
According to SEC lawyer Mark Lanpher, Deloitte Shanghai has failed to respond to a court filing that sought documents deemed by the SEC to be "critical" to its probe of possible fraud at Longtop, a financial software developer based in Hong Kong.
A subpoena issued by the SEC on May 27, 2011 required Deloitte Shanghai to produce documents by July 8, 2011, according to the SEC's application and supporting papers filed in U.S. District Court for the District of Columbia.
During its stint as auditor to Longtop, Deloitte discovered bookkeeping fraud at the company. Deloitte Shanghai was Longtop's auditor since at least 2007. On May 22, Deloitte Shanghai resigned as Longtop's auditor after discovering numerous improprieties during an audit for the year ended March 31, 2011.
Lanpher asked the U.S. Magistrate Judge Deborah Robinson to approve a "show cause" order obliging Deloitte Shanghai to explain before a US court why it did not respond to a subpoena issued last May.
But the SEC has until October 14 to justify in a court filing its request for Robinson to order a foreign company to appear in a U.S. court, including whether she has enough authority.
Michael Warden, a lawyer for Deloitte Shanghai who was in the courtroom yesterday, refused to address the judge and did not comment after the proceeding.
In a July 8 letter to the SEC, Warden explained that China law prevented his client from turning over documents.
In August, the New York Stock Exchange delisted Longtop Financial Technologies prior to the opening of August 17 trade. At the same time, Longtop received a Wells notice from the SEC, which warned that the agency's staff has decided to recommend filing an enforcement action against the company.
Longtop is a foreign private issuer whose American depositary shares (ADSs) traded on the NYSE from the date of its initial public offering in October 2007 until May 17, 2011, when the NYSE halted trading prior to delisting Longtop's securities in August 2011.
In its resignation letter, which was included in a Form 6-K furnished by Longtop on May 23, Deloitte Shanghai identified numerous indications of financial fraud at Longtop and indicated that D&T Shanghai's prior year audit reports for Longtop could no longer be relied upon by investors.
As part of the Longtop investigation, the SEC staff issued and served the subpoena on D&T Shanghai seeking production of documents related to the incomplete audit of Longtop for the year ended March 31 as well as prior year audits that D&T Shanghai completed.
Court papers revealed that these documents may reveal information about Deloitte Shanghai's discovery of false financial records at Longtop, how any fraud schemes at Longtop were able to continue undetected, and basic information necessary to ferret out whether there was a fraud, who was behind it, how significant it was, and how it was conducted.
The case is U.S. Securities and Exchange Commission v. Deloitte Touche Tohmatsu CPA Ltd., 11-mc-00512, U.S. District Court, District of Columbia (Washington).
Start free ReadyRatios
financial analysis now!
start online
No registration required!
But once registered, additional features are available.