ASB's Ex Member Identifies Loopholes in IFRS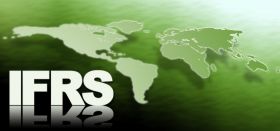 Tim Bush, An ex-member of the Accounting Standards Board has labeled the International Accounting Standards Board as 'Unfit for Purpose' even as IASB continued to fight with FASB over matters pertaining to accounting issues.
Bush who was earlier a member of the ASB's Urgent Issues Task Force has pointed out loopholes in IFRS. Bush stated that IFRS's decision with regard to converging with United States Generally Accepted Accounting Principles over matters related to segment reporting will affect IASB's convergence project negatively. Bush responded following a meeting that was held between the FASB and IASB on the 18th of July. During the meeting matters related to impairment accounting were discussed at length but none of the parties agreed with each other's view. In fact Leslie Seidman, FASB's chairman decided to revoke his decision regarding designing a method for accounting of 'expected loss' for the purpose of provisioning a loan.
On the other hand, Hans Hoogervort, IASB's chairman was completely frustrated when FASB demanded more time for proposing a solution regarding impairment related accounting. FASB however, stated that they were still interested in working with IASB and finding a perfect accounting solution. The board further mentioned that a delay in taking the decision will make things clear and allow them to find a highly effective solution.
The project's primary aim is to design a converged accounting solution with regard to impairment accounting so that the solution helps them deal with matters related to deteriorating financial liabilities and assets. As per the existing rules that have been framed by the IFRS, an 'incurred loss' system is being followed. However, several accounting experts have criticized the system stating that it lets banks make payments on profits that have not been realized and further does not put any pressure on them (the bank) whereby they could have made appropriate arrangements regarding loans, which had a possibility of going bad.
However, IFRS Foundation's Director of Communication, Mark Byatt, has completely rejected the claims made by Bush that issues related to IFRS will have a negative impact on the convergence of accounting standards project.
At present FASB and IASB are handling projects related to leasing and insurance among others.