AICPA's Chief Clarifies that United States Won't be Adopting IFRS Soon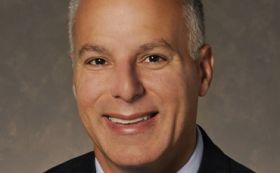 Gregory Anton, AICPA's chairman of the board of directors has clarified that the United States will not be adopting International financial reporting standards any soon.
Addressing the America Institute of Certified Public Accountants during the Edge Conference held at Orlando in Florida, he informed the delegates that they shouldn't be expecting any development and movement towards IFRS at least till the United States president elections get over.
Anton further stated that AICPA is in favor of providing companies in United States with an option to utilize IFRS and it also is in favor of having a single set of accounting standards. However, it is only after a time period of five to six years that the country can expect IFRS adoption on a full-fledged basis. Anton's comments come at a time when the International Accounting Standards Board has already failed in its several attempts related to converging global financial accounting principles and standards. Even SEC (US Securities and Exchange) had clarified in its report related to International financial reporting standards, which was issued last month, that it would not include any sort of recommendation around moving from US Generally Accepted Accounting Principles to international accounting and reporting principles/rules.
SEC took this decision after a spat that took place between International Accounting Standards Board and Financial Accounting Standard Board on matters related to accounting standards and rules impairment.
A meeting, which was held on the 18th of July between FASB and IASB in order to discuss matters related to taking impairment of financial instruments into account, had ended in disagreement. In fact, after the meeting FASB resolved to back off from releasing a method for accounting of 'expected loss' when it came to provisioning of loan.
Hans Hoogervorst, IASB's chairman had expressed fury after the meeting and had also stated that the failure to arrive at a consensus was very embarrassing.
Both the standard setting boards are also concentrating on a range of projects related to revenue recognizing, leasing, insurance and financial instruments and only after the projects come to an end (in the middle of 2013) that their programme related to convergence will conclude.