IAS 39 Receives Amendments Regarding Novation in Derivatives by IASB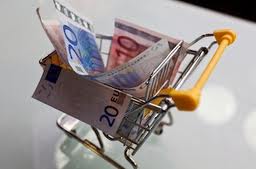 Novation of Derivatives and Continuation of Hedge Accounting' (Amendments to IAS 39 'Financial Instruments: Recognition and Measurement') has been issued by IASB on 27th June, 2013. The amendments issued by International Accounting Standards Board (IASB) will be functional 1 January 2014 onwards and are being considered effective.
The IASB felt the need to have amendments because G20 devoted themselves for the transparency and oversight of over-the-counter (OTC). This derivative will be functional in an internationally consistent and non-discriminatory way. The OTC derivatives that lie within the confines of European Market Infrastructure Regulation (EMIR) or the Dodd-Frank Act in the USA must be cleared centrally going forward. This will eradicate any kind of effect on the entity's hedge accounting from derecognizing the derivative.
An entity must fulfill the following criteria to get benefited from the changes to IAS 39
1. Central counterparty (CCP) must have novation but as a consequence of law or introduction of laws or regulations or the regulations. This aspect builds important changes to the requirements proposed in the Exposure Draft and novation not dependent on law or regulation. The novation would take place equally in case of existing of newly introduced laws or regulations.
2. While following the novation, in case of each of the original parties to the derivative the central counterparty would become new counterparty.
To have an effective clearing with CCP, a party that is acting as counterparty can be introduced. Since the party doesn't have direct access to CCP therefore, clearing member/organization can be contracted whereas in some jurisdictions, clients of the clearing members of CCP will affect the novation.
3. As far as the changes in the hedges instrument are concerned they are limited such as to those who require them e.g. replacement of the counterparty. Issues such as collateral requirements, rights to offset receivables and payables balances, and charges levied would meet changes. But such changes would eradicate topics such as maturity, the payment dates, or the contractual cash flows or their basis of their calculation.
The amendments are designed for the annual periods on or after 1 January 2014 in IAS 39.