Remark Statements about the IASB's Regulatory Deferral Accounts Tender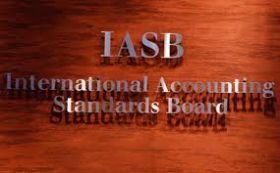 We have posted our remarks about the regulatory deferral accounts (disclosure summary, ED/2013/5) tender on the International Accounting Standards Board's (IASB). We consider that the provisional solution proposal in the disclosure summary can be a suitable instrument for legal authority that faces hindrance in acceptance of IFRSs because of the concerning to regulation of accounting rates. This provisional solution coincides as a mean of assisting global approval of IFRSs. In addition, we focus on the significance of the IASB committing to pursue the achievement of its extensive project on accounting rate regulation as a matter of preference within a rational period.
The following points have made in the disclosure summary includes: we concur with the IASB's Regulatory Deferral Accounts tender, to restrict the extent of the temporary Standard to first-time users of IFRS. Presently, entity bodies that are using IFRSs will create pointless assortment and put into practice in the midst of those entity bodies. Moreover, we have the same opinion as tender; that the acceptance of temporary Standard should not obligatory.
We concur with the regulatory deferral accounts tender that price must restrict only by an official body. In addition, we suppose that the subsequent decisive factor can improve as well as integrate during a circumstance to distinguish an asset only when revitalization is credible.
We advocate that IASB should illuminate the interface of any temporary Standard with the following criteria: IFRS 3 Business Combinations states that those entity bodies, which cannot identify regulatory deferral account balances, must attain an entity body that subject matter to accounting rate regulation as well as identify regulatory deferral accounts balances. Moreover, the paragraph D17 of IFRS 1 is about the First-time Adoption of International Financial Reporting Standards. D17 of IFRS 1 states a parent continues to either identify authoritarian deferral account balances or assume IFRSs at a former date to identify regulatory deferral account balances. Finally, we concur that the profit /loss statements as well as earning per share ratios should state separately in the balances of regulatory deferral accounts.