IASB Chairman's Talks: European Union, IFRS, and its Relationship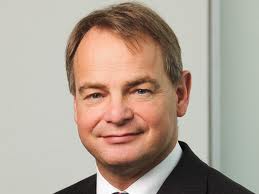 The IASB has published a speech delivered today by Chairman of the IASB, Hans Hoogervorst. The speech titled 'Europe and its way towards accounting principles. In his address, Mr Hoogervorst extolled about the firm connection between the European Union and IASB, conversed how the victories of IFRS and European investment marketplace are tangled, informed about the IASB's key union plans with the FASB, and summarized the IASB's potential plans.
Mr Hoogervorst started his address with the general remarks on the relationship among the European Union, the IASB, and IFRS. He accepted that "Europe's choice to take IFRS "gave IFRS the trustworthiness and significant mass to become the particular set of the world's accounting regulations" In addition, he also stated that IFRS have advantaged European markets as lucidity has been increased and capital cost for listed companies have decreased since take over. Moreover, he also discussed the European Union for its systematic endorsement process as well as the acceptance of IFRS in other nations, pointing out the jurisdiction summary currently released by the IFRS Foundation.
Mr Hoogervorst also informed about the remaining IASB-FASB convergence plans including: planning of a new standard within the next 3 months, putting lease contracts on the balance sheet, designing of an expected loss model at the end of September 2013, and doing some insurance contacts for a more realistic view of the performance of the insurance industry. However, he also stated the EIOPA, s current interest that some insurance organizations will not capable to fulfill their investment needs because of constant low interest rates in the insurance industry. Moreover, there is also uncertainty in recent insurance outcomes that may lead the current insurance industry crisis from being completely exposed.
After a concise briefing on the "Theoretical Framework Discussion Paper," Mr Hoogervorst also discussed about the significance of advancing monetary reporting exposure and developing more brief, comprehensible, and useful documents. He also talked about the 10-point plan as he presented in June 2013 to advanced disclosures in the monetary reporting. In addition, a full version of the speech is accessible on the IASB website.