FASB Considers U.S Standard Setting Post Meeting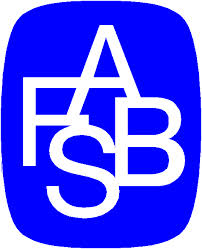 In a discourse given to the Fasb@40 meeting in New York on 12 September 2013, Russell Golden, director of the Financial Accounting Standards Board (FASB) gave a boundless discourse that set out his perspectives of the FASB necessities going advance. Mr. Golden's 'vision for what's to come' incorporates finishing the joint IASB-FASB undertakings, advancing another model for worldwide relationships and redesigning the FASB's program.
Regarding generally speaking necessities for the FASB going advance, Mr. Golden kept tabs on the accompanying zones: Enhance the productivity and adequacy of the FASB's operations to "abbreviate the life cycle of. Ventures while improving their quality", through activities, for example assessing the plan choice handle and reacting to constituent worries about the FASB Codification
Diminish multifaceted nature and cost of bookkeeping principles while upholding or enhancing the importance of data furnished by both private and open organizations - incorporating through working with the Private Company Council. Enhance the way the FASB conveys to enhance consciousness and comprehension of its anticipated, incorporating a keep tabs on "plain English" and committing opportunity to tending to usage and instruction issues.
Expand coordinated effort with the Financial Accounting Foundation (FAF) and Governmental Accounting Standards Board (GASB) to better serve the requirements of all constituents. Mr. Golden examined the idea of "autonomy" regarding what it might mean as far as the FASB, and its basic criticalness to the foundation of fantastic bookkeeping principles. Mr. Golden accepts that "autonomy" is "a benefit to be earned" by being responsible - through such activities as accompanying process, acknowledging an extensive variety of perspectives, watchful attention of FAF post-usage surveys yet by and large "rappelling down the high dividers of that Ivory Tower... furthermore investing a lot of time with the individuals who are straightforwardly and in a roundabout way influenced by the benchmarks.
In turning to the theme of joining of U.s. GAAP with International Financial Reporting Standards (IFRS), Mr. Golden started his examination as seeing the procedure since the 2002 Norwalk Agreement as a "major accomplishment", before noting that the systems used to accomplish the objective of merged worldwide bookkeeping benchmarks "will change":