New Editorial Corrections Published by IASB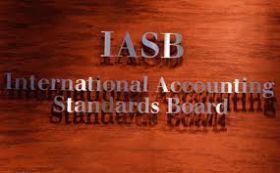 The second scheduled batch of editorial corrections has been published by The International Accounting Standards Board (IASB). Different individual pronouncements, exposure drafts, and IASB several compilation publications will be affected by these corrections.
The IASB publishes editorial corrections prior to publishing it major publications. These editorial corrections have preceded the expected publication of revised edition of A Guide Through IFRS. Editorial Corrections do not change the meaning or application of standards, interpretations, or other pronouncements. They only correct the inadvertent mistakes or errors made in these pronouncements.
Following standards and pronouncements will be affected by these corrections.
· IAS 39 Financial Instruments: Recognition and measurement
· IFRS 2 Share Based Payments
· IFRS 3 Business Combinations
· IFRS 9 Financial Instrument
· IFRS 13 Fair Value Measurement
· Exposure Draft ED/2012/4 Classification and Measurement: Limited amendments to IFRS 9
· Exposure Draft ED/2013/3 Financial Instruments: Expected Credit Losses
· Exposure Draft ED/2013/7 Insurance Contracts
· Consolidated Financial Statements, Joint Arrangements and Disclosure of Interests in Other Entities: Transition Guidance (Amendments to IFRS 10, IFRS 11 and IFRS 12)
Apart from affecting the above pronouncements, these editorial corrections will also affect 2013 IFRS, A Guide through IFRS 2012, all other pronouncements issued as at January 1, 2013 even if they were not applicable at that date.