Chairman of IASB Delivers Speech at World Standard - Setters (WSS) Conference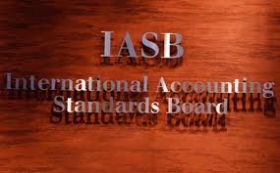 Hans Groogervorst, Chairman of International Accounting Standards Board (IASB), delivered a speech at the World Standard - Setters (WSS) Conference. The Conference was held today. IASB Chairman emphasized on the need of strengthening institutional relationships and collaborations. In his speech, he discussed the important role that collaboration plays in the future and current success of International Financial Reporting Standards (IFRSs).
In the start of his speech, Mr. Hoogervorst reflected on the early years of the national standard setter meetings. He highlighted that the goal of that era was simply to minimize the differences in the respective sets of accounting standards applicable at that time. He said that now, after about two decades, the goal has changed and evolved. The goal of standard setters now is to achieve a single set of high quality accounting standards that are accepted all over the world. He explained that ''a single set of standards does not mean a single standard-setter, IFRS has long been a joint effort by worldwide standard setting community".
Then Mr. Hoogervorst briefly discussed the jurisdiction profiles that have been recently released. After that he went on to explain the cooperative efforts being made by the IFRS Foundation and the International Organization of Securities Commission (IOSCO). He emphasized on the importance and significance of consistency in the implementation of IFRS all over the world.
Mr. Hoogervorst also discussed the creation of the Accounting Standards Advisory Forum (ASAF) and explained its benefits. He highlighted following three benefits of ASAF:
· It has the ability to provide multilateral feedback
· It allows members to engage with each and increase interaction
· The participants get a better understanding of competing views
He said that the enhanced quality of feedback has a positive impact on the IASB deliberations.
Mr. Hoogervorst concluded his speech after discussing the "paradox of standard - setting". The paradox of standard setting is improving transparency and protecting the investors while considering legitimate practical or technical concerns of the stakeholders, and facing the criticisms of the lobbyists.