Voluntary Use of IFRS Allowed by Japan's Revised Ordinances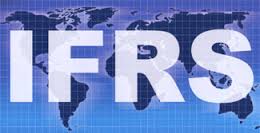 Revised ordinances has been released by the Financial Services Agency of Japan (FSA). These ordinances now allow an increased number of Japanese companies that can voluntarily adopt the International Financial Reporting Standards (IFRSs). These ordinances are immediately effective. The listed companies in Japan or the companies who are applying for listing are allowed to use the IFRSs in their consolidated financial statements on a voluntary basis. The condition is that the companies opting for adopting IFRSs should have established internal processes that ensure appropriate reporting under the IFRSs. They should also have suitable employees who have sufficient knowledge of the IFRSs.
These ordinances are a result of a major initiative suggested by Japan's Business Accounting Council (BAC) in June 2013. The initiative was to facilitate the used of IFRSs in Japan.
According to the statistics of the FSA, the revised ordinances have increased the number of Japanese companies that are eligible for voluntary adoption of IFRSs from 600 to more than 4,000 now. Before the revision of the ordinances, only the listed Japanese companies who had international financial and/or business activities were allowed to be able to voluntarily adopt IFRSs.
Apart from increasing the number of companies eligible for voluntary adoption of IFRSs, the BAC has also recommended the introduction of "endorsed IFRSs" in Japan and simplified disclosures in the separate financial statements in June 2013.
Although the Accounting Standards Board of Japan (ASBJ), the local standard setting body of Japan, has commenced the support of endorsed IFRSs, the final consequences of these initiatives are not yet fully emerged. The FSA personnel recently gave a presentation in front of the IFRS Advisory Council. The Chairman of ASBJ, also wrote an article in the current month. These two things are the hints provided by the persons involved directly in the process of these affairs.