Investor's Views on South African Integrated Reporting Highlights some Concerns and Make Calls for Improvements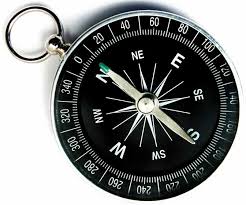 In South Africa listed companies are required to submit an integrated report on comply or explain basis. Association of Chartered Certified Accountants (ACCA) has presented a new report, South African institutional investors' perceptions of integrated reporting. The report highlights investor's perspective on integrated reporting in South Africa.
The report is drafted by Professor Jill Atkins and Dr. Warren Maroun. The report identifies hindrances towards improved reports and areas in need of development. Interviews were conducted with twenty participants of Institutional Investor's Community of South Africa. They felt the need for reports to be simpler, shorter and duplication of information should be avoided. Also, Companies' boards should give more input into making of reports and clear framework must be established to help the producers of report.
The investors also highlighted hindrances towards better reports. They said that it is essential to elude the dominance of agenda by auditors and outside reporting advisors. This will make the users of reports to better understand the information.
Investors rated risk information as essential constituent of integrated reports. It boosts better management, future looking reporting and inspires for greater accountability of participants.
The participants of Institutional Investor's Committee presented various suggestions for the betterment of integrated reporting. These suggestions include better liaison between entities and their institutional investors and other stakeholders regarding the information to be presented on integrated reports. Also the report should encourage greater accountability of all stakeholders. Entities should also arrange for ongoing financial teaching of its workers.
Professor Jill Atkins stated that the report is the first one to highlight what the institutional investors of South Africa think about the introduction of integrated reporting. They have shown that they are strongly in favor of new reporting framework as the right information that will assist stakeholders is the key to integrated reporting.
The head of sustainability at ACCA, Rachel Jackson said that it is a huge opportunity for entities in South Africa to present better and useful information. Investors should also take advantage to get useful information and make better decisions.