IFRSs 'Reduce Friction' in the Global Financial System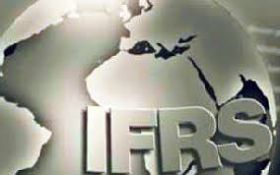 The 31stsession of United Nations Conference on Trade and Development (UNCTAD) was held in Geneva in which the experts on the International Standards of Accounting and Reporting (ISAR) participated.The chairman of IFRS foundation, Michel Prada, emphasized on the value of worldwide accounting standards, their application around the globe and how his organization with the assistance of others is working to ensure their application is consistent and thorough.
Hestated on the importance ofglobal accounting standards by stating that these free the companies with the load of conforming to different local requirements which may be incompatible.It also makes it easier for stakeholder to analyze and compare income computed on similar basis irrespective of the location where it is calculated. It will also give market participants and global regulators a homogeneous set of performance measurement criteria on which they can develop globally consistent regulations.
He addedjust choosing to apply these international standards is one step of the process. The next part is to make sure the accurate and consistent application of these standards under solid legal and regulatory structure. In relation to this he mentioned that it is not IASB' job and neither it has resources to make these standards implemented. Instead this is the responsibility of the local government and financial regulators in their respective locations.
Mr. Prada highlighted the efforts of IFRS Foundation to ensure the complete and consistent application of global standards.For this purpose he mentioned the agreement with International Organization of Securities Commissions(IOSCO) in September 2013 to raise their mutual efforts to develop and implement IFRS on a consistent basis worldwide. A similar arrangement was made withthe European Securities and Markets Authorities(ESMA) in July 2014. He also mentioned about online training material provided freely by the foundation translated in almost all spoken languages.
In the end he said that it can be expected that these struggles of foundation would bebeneficialfor global financial reporting community in the long run and will contribute towards refining the overall strength of the global financial system.