IASB Vice-Chairman Reflects on the Progress of the IFRS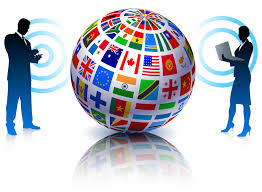 The vice-chairman of International Accounting Standards Board (IASB), Mr. Ian Mackintosh made a speech on November 10, 2014 highlighting the fact that how substantial amendments that were made to International Financial Reporting Standards (IFRS) over the last ten years might come to a close and what will be expectations from International Accounting standards Board (IASB) in the coming times.
He indicated that majority of European countries and many other countries around the globe have gradually shifted to IFRS. European Union (EU) accepted IFRS on January 1, 2005 and many other countries did same soon after. A survey result shows that 114 of 138 countries make it mandatory to apply IFRS and other countries are gradually progressing towards IFRS.
Mackintosh also talked about the twelve year-long joint efforts of international accounting standards board (IASB) and the financial accounting standards board (FASB) to develop convergence between standards. He indicated that the collaboration has had many successes like business combinations, segment reporting, revenue recognition, fair value measurement and failures like financial instruments.
He further talked about what is expected from IASB in the next years. He stated that after the completion of IASB's projects on conceptual framework, insurance and leases there will be a period of calmness in the course standards development. However future roadmap of IASB will be discussed in next year's consultation agenda.
While concluding his speech, Mr. Mackintosh stressed over the need to apply IFRS in a consistent manner all over the world. Some of the initiatives taken by IASB in order to ensure the complete implementation of IFRS consist of following:
- Collaborating with the local accounting regulatory bodies.
- Taking the opinions from public at every step of the process.
- Asking the Islamic Finance counseling board to analyze the impact of IFRS on shariah compliant transactions.
- Increasing the role of standards interpretation committee to analyze divergent practices.
- Statement of Protocols with ESMA and IOSCO in order to discuss the matter of IFRS application all over the world.