Chairman Michel Prada Explains That Only Full Use of IFRSs Will Bring Needed Familiarity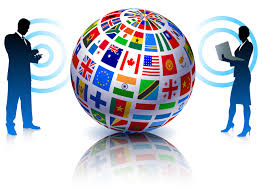 Recently Michel Prada, the chairman of IFRS Foundation Trustees, attended a gathering of the stakeholders of FASF (Financial Accounting Standards Foundation) held in Japan. In that gathering, he spoke about the global accounting standards in reference to Japan. He made remarks on the situation of implementation of International Financial Reporting Standards (IFRS) in Japan and other countries around the globe.
Michel Prada talked about the increasing number of countries implementing International Financial Reporting Standards and stated that most industries around the globe are using these standards as a basis to prepare their financial statements. One of the main reasons for this achievement is that investors around the globe demand familiarity which is provided by the use of these international standards. Such companies and regulatory authorities that have not should be made alert about the risk of facing isolation and increasing costs of staying out of globally accepted standards system.
Further, Mr. Prada pointed out the jurisdictions which are yet to implement IFRS (which included US, India, China and Japan) but made significant progress in this regard, however he confessed that in United States development has been slow. He specifically mentioned about the cautious approach to be used for IFRS development in Japan. He stated that many jurisdictions are considering giving a choice to implement International Financial Reporting Standards as this will allow big global entities to take advantage of IFRS without compelling small and locally focused companies to apply them.
One of the heartening steps taken in this regard by Japan was introduction of JIMS (Japanese Modified International Standards). He stated that his opinion on JIMS is not strong and it is the duty of authorities of Japan to determine the required steps needed to be taken for transition to IFRS. He added that if their objective is to make investor familiar then full implementation of IFRS is necessary.
Summing up the speech, Mr. Prada pointed out that IASB and IFRS Foundation have grown to be the international accounting standards setters and have the capabilities to fulfill the duties arising as a consequence.