Prada Warns that Modification of IFRSs will Lead to Lack of International Recognition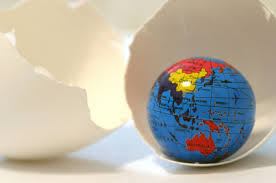 Michel Prada, the chairman of International Financial Reporting Standards (IFRS) Foundation Trustees, spoke on the topic of 'Accounting, Markets and Global economic growth' at the SNAI (Shanghai National Accounting Institute). Prada discussed the linkage between the implementation of international standards and the economic prosperity and also discussed the status of IFRS adoption in China.
He admired the IFRS for being able to strengthen the worldwide economy by providing useful information which is vital in current times where every key economy wants stability in economic growth to get time to restore the damage caused by financial crunch.
Mr. Prada stated that the markets in China have crucial responsibility in relation to the global economic development and they need to ease the process of entrance of across-the-border companies into China and vice versa. Prada declared that IFRS Foundation has intentions to collaborate with the Chinese regulatory bodies in order to succeed in this regard. He hoped to obtain the maximum financial assistance from China and anticipated support from China for Tokyo office of IFRS foundation.
Mr. Prada considered 'changes to IFRS' as a main challenge faced by China. He appreciated the China's efforts in renovating its accounting systems. He also praised the new implementation requirement of Chinese standards under which all the Chinese companies (including public listed and all other large and medium-sized companies) have to apply them. However, he stated that global investors raise concerns when changes, even small, are made to IFRS.
He concluded that China has made significance efforts in order to adopt the global standards but has not get credit it deserves. This is the issued faced by every country which modifies IFRS as per local needs. Whereas the other countries, where no adjustments are made and the IFRS have been adopted completely, believe that modification must be significant if IFRS is to change. One question that only China can answer is whether these little departures from IFRSs which caused the reduction in the global recognition justified?