IESBA Proposes Update to Ethics Code for Professional Accountants in Business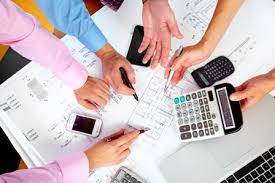 International ethics standard board for accountants (IESBA) has released an exposure draft of the proposed amendments made to the 'Code of Ethics for the Professional Accountant'. These recommendations include the requisite for accountants concerned with non-financial and financial learning and advice in handling seniors' pressure on getting illegally involved.
The proposal is guidance for private practicing accountants favouring those belonging to the Professional Accountants in the Business Community (PAIB), Consultative Advisory Group (CAG) and International Federation of Accountants (IFAC).
In the amended proposal much emphasis is placed on acquiring information regarding financial and non-financial for both external and internal means. This way the means used by the code for acquiring information would be employed on the information prepared by PAIB. Such tasks include tax regulation and returns, financial statements, risk analysis, budgets and forecasts, operating and performance reports and information given to external and internal auditors.
The additional 'fair and honest' law in the proposal includes: organising the information in a way that doesn't affect chartered or regulatory end result. For the accuracy sake, no information should be discarded. The information is prepared according to the appropriate reporting structure. Concerning the 'fair and honest' preparedness of financial information, no discretion should be practised by PAIB leading to confusion.
A part of code is dedicated to PAIB giving practical advices to those combating situations where they are illegitimately involved due to seniors' pressure.