Report of the Effects Analysis Consultative Group Published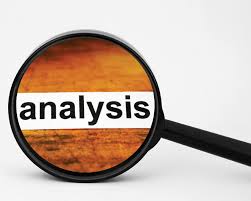 IFRS own establishment 'The Effects Analysis Consultative Group' has finally disclosed its complete report to the IFRS Trustees with much appreciation gained on the factors related to the fieldwork.
The foundation of The Effects Analysis Consultative Group (EACG) was laid in 2013 to endow IASB with autonomous consultation on how it should reflect on the consequences brought about by the changes it produced in its financial reporting requirements (IFRS). Stakeholders belonging to the multifarious professional and geographical background can have the opportunity to be the Members of the EACG.
The report accessible to the Trustees and public has been proposed for IASB's support regarding the effect analysis within its course, aiming to reinforce the required setting process.
According to the EACG's report the IASB should evaluate and explicate the manner with which a general purpose financial report should modify due to the latest requirements bringing a change in its quality. Additionally, a considerable reasoning and demonstration of the assessment, carried out on the effects of cost, on prepares and users are required.
Other clauses of the reports are:
Co-operation between the IASB and the community standard-setters is highly desirable so that the field work can be designed and organized in a way that is equally valuable to both the IASB and regional jurisdiction.
Fieldwork set up shall be in proportion to the alteration introduced by the financial report. A noteworthy progressive change would call for a complete evaluation programmed. The nature and intensity of fieldwork should be coinciding with the development period of the project.
The IASB consultation shall be global so that its standard can be applied everywhere internationally. The IASB acquires the assistance of additional accounting standard-setters regarding the details of the factors exclusive to regional jurisdiction.
The information related to the nature and extent of the fieldwork shall be made accessible during the project development.
A separate Effects Analysis Report is to be prepared for every new Standard promulgated by the IASB.