Devolution Proposals must be Fair to Both Sides of the Border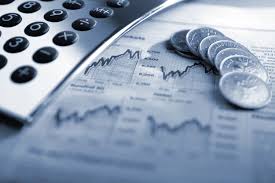 ACCA stresses on the proper evaluation of the proposals for dissolution of powers, outlined by Smith Commission. They can only be brought in if they are impartial to both Scotland and other parts of UK.
Three prime Westminster parties are supporting the proposals for the devolution of fiscal powers, which also include income tax. On the other hand the politicians do not have the choice of treating it as a menu and choosing according to their likings. Rather the significance of all powers should be weighed against that of the impact on Scotland and rest of UK.
Head of ACCA in Scotland, Craig Vickery declares that we have entered an advanced age of politics. The success in Referendum votes is a clear sign that the Westminster devolution of powers has gain momentum and Smith Commission proposal can help implementing it. Craig Vickery's concern is the biased selection of proposals by the politician, who can conveniently over look the impact of it on whole of UK and Scotland specifically.
The chances of proposals being accepted are high since it has the support of both Holyrood and Westminster. Mr. Vickery believes that Revenue Scotland and HMRC should take their due time before proceeding rather than doing it in haste for public anticipation.
According to Chas Roy-Chowdhury, ACCA's head of taxation, the benefits of devolving income tax are the greater connection between representation and taxation and an evident authority of spending. Disadvantages include varying the tax rates by the Scottish government which may derange the pan-UK tax system. Amongst the trading partner, English are the largest benefitting power for the Scottish businesses and any stimulus power that may benefit the Scottish economy can jeopardize the relation between the two. Since VAT cannot be dissolved, decreasing the income won't have any significant effect on the Scottish exchequer. The economy that we survive in today has been linked since generations, thus, both the political parties should take history into account before making decisions.
Concluding, Chas Roy expects a wise decision regarding this. The ulterior motive behind this shall be an urge for change.